Am so excited about a new opportunity that just came up for a tour in May! This one will be a little different than the classic vintage tour: lodging will be in an elegant apartment right in the center of Aix-en-Provence, a jewel of the south of France.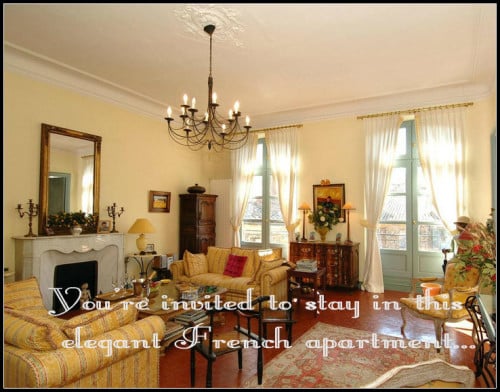 This apartment once belonged to one of the most distinguished families in the region. Just walking up the exterior stairs to the entrance is like entering a Renaissance dream. This is a rare opportunity to experience a privileged and ancient dwelling.
Take a look at the view from the apartment. This is a little plaza created hundreds of years ago just for the viewing pleasure of the residents.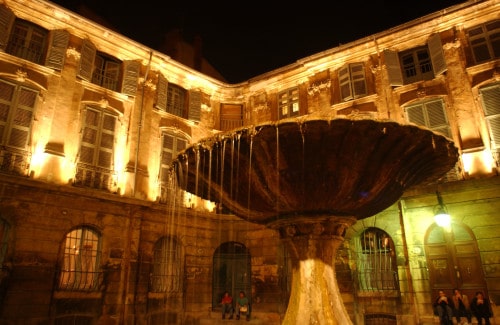 Some of the experiences will include:
plenty of vintage shopping in quaint villages and huge markets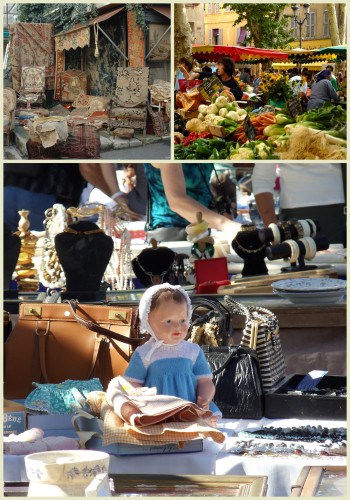 off the beaten path discoveries in the countryside
small cruise on the Mediterranean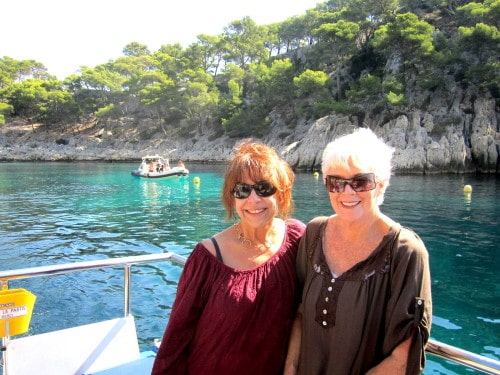 private chef dinner in our apartment
entrees at local antique dealer homes
intimate group of like-minded women in your company
and more wonderful surprises!
We will be a very small group, and participation is on a first-come, first-served basis. This tour is geared towards the more independent traveler, as we'll have two separate apartments available for the group, just a few minutes' stroll apart. The first to sign on will have her pick of which apartment and room. Will it be here?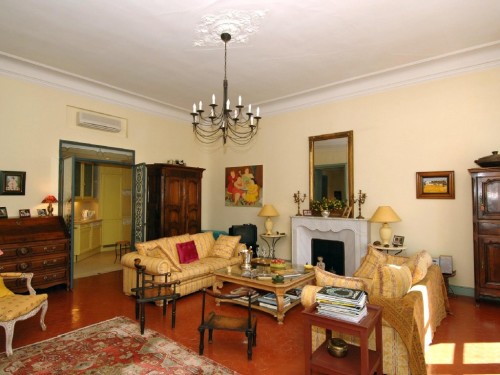 …or will this be your apartment?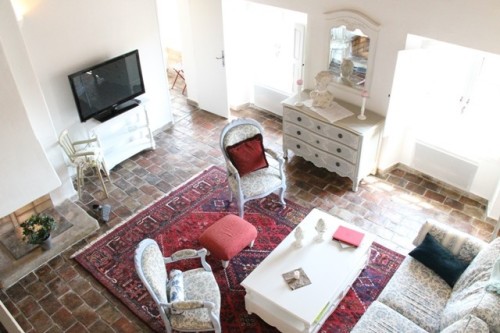 There will be a change to a hotel mid-stay. Because of the nature of this special week, I'm looking for travelers who are will be comfortable in an apartment without the aid of a front desk person on-hand, and who is comfortable navigating to a rendez-vous spot a block or so away from the apartment. Of course, I'll be there during our day trips and evening activities and always a quick phone call away.
Because of the special logistics of this tour, I am offering a reduced price for this high-value experience. Prices for this 6 day tour are $1500 – $1950. This is hundreds of dollars less than my typical tour with hotel lodging. (Price does not include airfare.) Trip dates are May 14 – 20, 2014.
Email me at Jill [at] leTrip [dot] org for all the info! Can't wait to hear from you and form our group!