Bonne Année to you! Thank you all for making my 2009 a great blogging year.  You can't imagine how your comments and words of support cheer me on to write more, and how fulfilling it is to be able to pen a few words a week about life in France for my sisters and brothers in anglo world.
I wish each of you vibrant health, more laughter than last year, and lots of love in this new year.
For you old-time readers, I am rerunning a post from a year ago.  I am still fervently in support of replacing Christmas cards with New Year's cards.  If anyone wants to join me in a greeting card revolution, leave your comments below!  We can do it!
By the way, this lovely vintage New Year's card is up for grabs in my eBay store.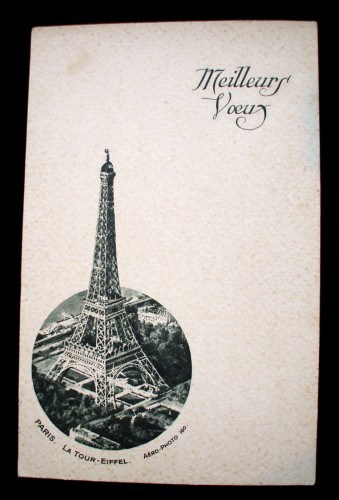 Herewith, last year's post:
This is where the French have it down.  Instead of sending each other Christmas cards in December, they send out New Year's cards in January. Here's the beauty of it, you have all of January to do it.  So if, say today, I sent a few cards to friends in France, that's perfectly acceptable.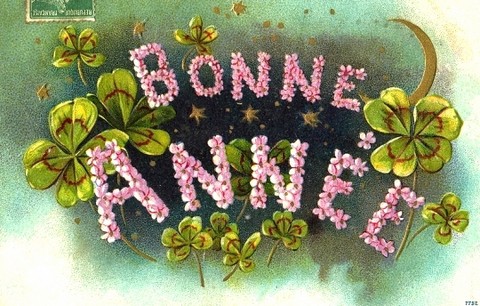 December is the busiest time of year.  Do you have time to do your Christmas cards?  Pas moi!  So instead of overwhelm or having to break a well intentioned promise to myself, I go the French way.  Bonne Année cards.  Love them.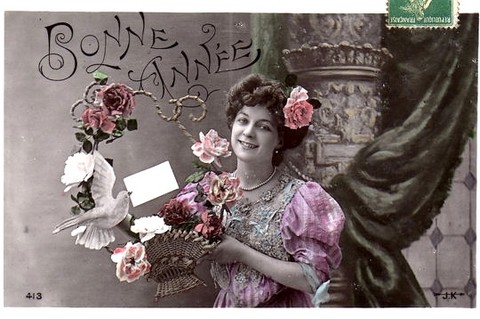 And this is a nice way to stand out from le normal.  I think this would be a lovely idea for business clients, too.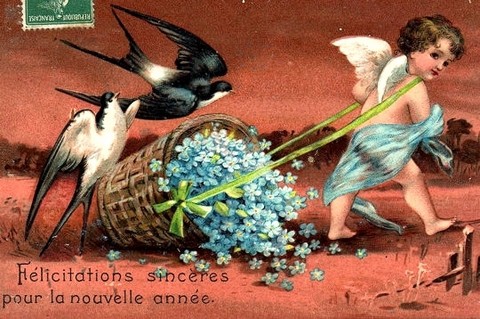 The usual new year's wishes are good health, happiness, good luck, and prosperity.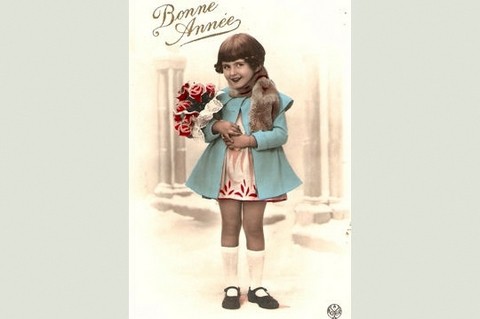 You can find these in the flea markets in France.  Wonderful to collect and then send to your friends and associates.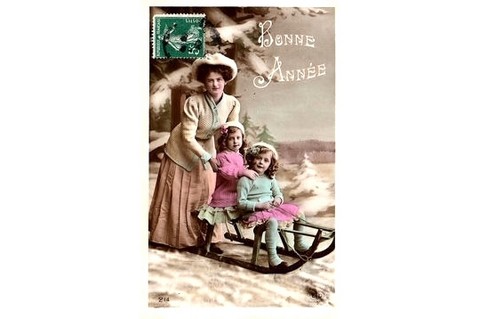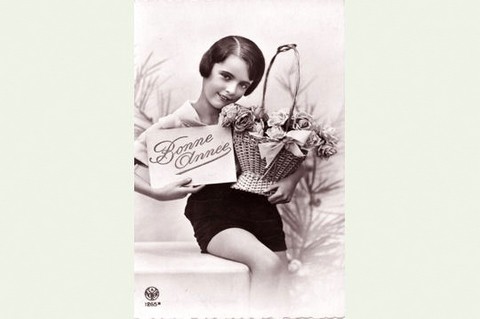 Which one is your favorite?  Let me know in the comments.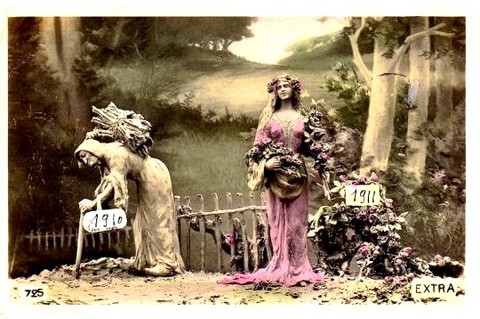 Okay, this year I am keeping up with my night cream and daily sunblock routine.  Don't let the above happen to you in 11 months!
Because I still can, Bonne Année everyone!