Since the container came in, we've all been busy bees.  And, yes, almost every day is like Christmas.  I'm doing pretty well with my pile of boxes.  It grows smaller every day as I sort, clean, shoot & post online, bring to market, or hoard all to myself all the treasures collected in France.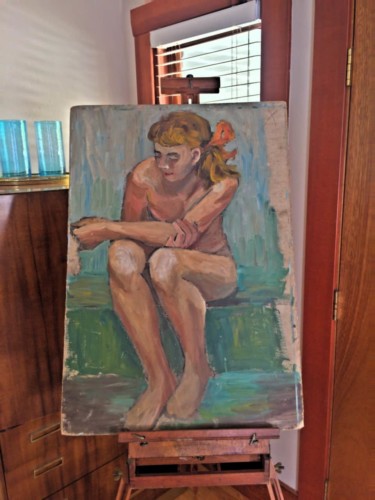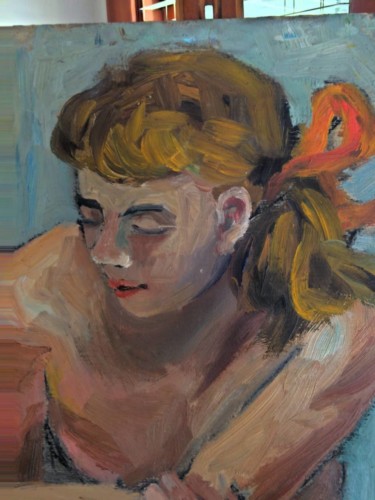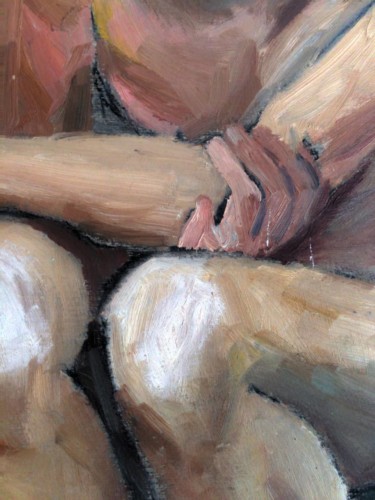 Above is a painting I bought a couple of years ago in Villeneuve-les-Avignon and have been eagerly awaiting to arrive on these shores.  Do you like?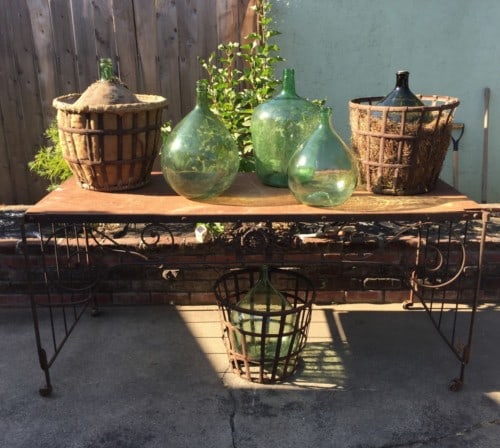 Giant antique wine bottles, some with cages.  Come and get 'em!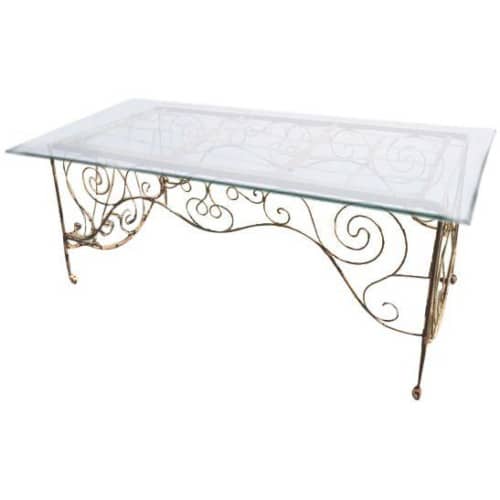 Exquisite!  An old French daybed turned on it's head to support whatever tabletop you want to lay on it.  It's so beautiful…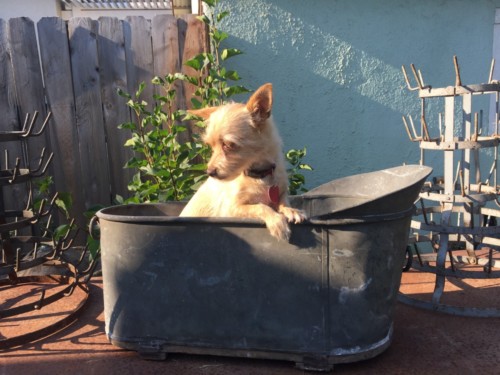 Here's my little dog, Faye, happy to pose in the tub, but please don't give me a bath!!  She's posing in a 19th century French baby bathtub.
Next week will be a big sale at my home – it's going to be a combo Container Sale and Bucket List Sale.  I'm finally making bold moves to tick my number one bucket list item:  to move back to France.  Phase 1 is to sell, sell, sell. I physically cannot move until a large portion of my inventory and personal belongings are lifted up and away from my property in California.  Hence a big sale.
If you're going to be in the Sacramento region at the end of next week, please come!  Just click here to get the info.  And if you're not going to be nearby, I'll be doing a special sneak peek and pre-sale on Facebook Live, Wednesday at 7 pm PST.  If you're a fan of Le Trip France you'll see in your feed that the sale is happening and you just click there.  You'll be able to purchase remotely, and of course, shipping will have to be worked out.  I'm new at this Facebook Live business, not to mention a live sale, so please be patient if there are issues I haven't considered yet.
I hope you attend one or the other events.  You can meet my dog, Faye Runaway.  She'll probably bark at you!