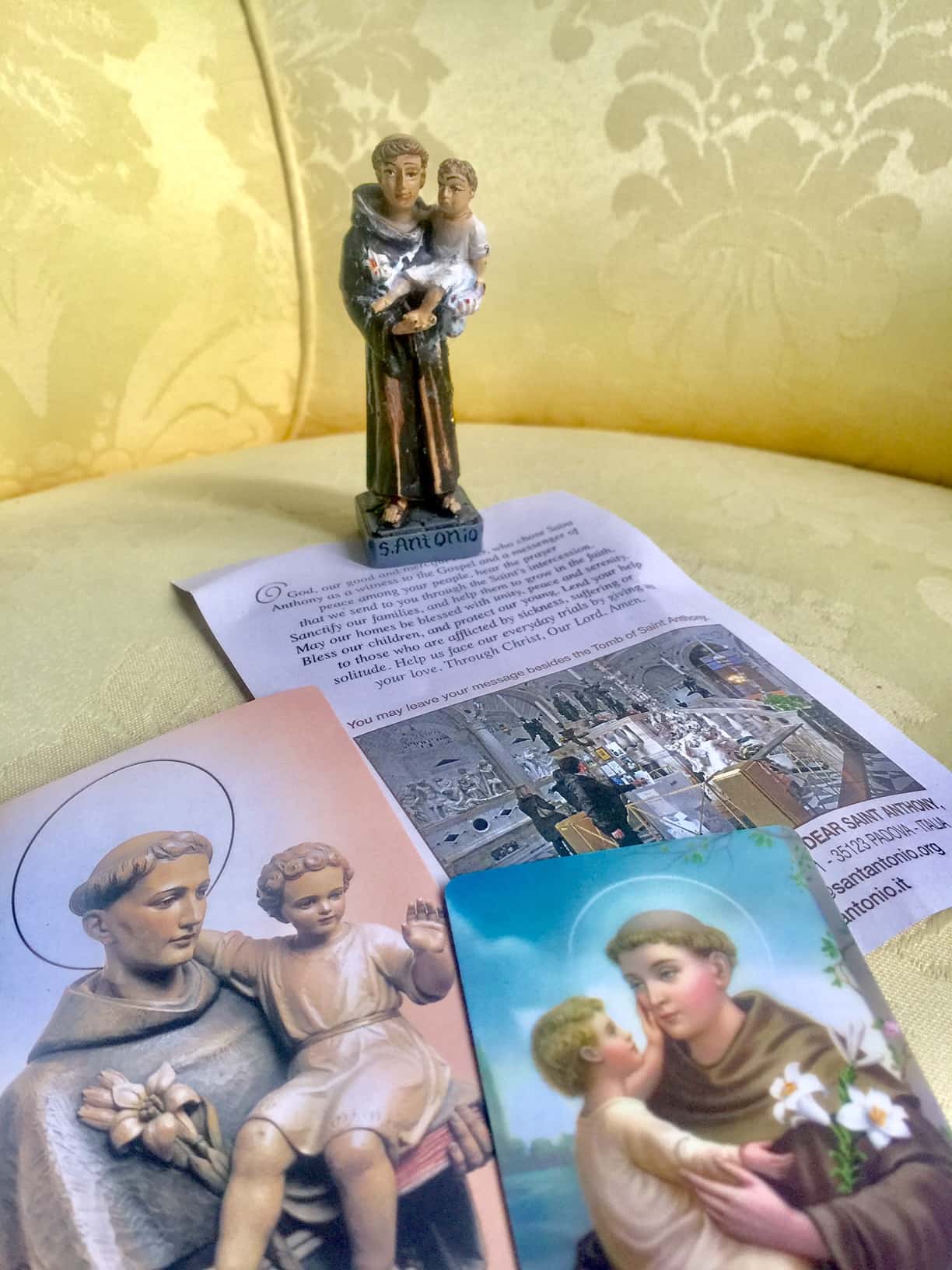 I'm a schoolgirl again, at 52.  It's Monday morning and I'm about to start my third week of Italian language school.  It's been surprisingly challenging to learn.  Oh well, I won't be chatting up a storm in Italian any time soon.  So I plod on.
There are a lot of "comeback schoolgirls" at my school.  Lots of them are single so Im not the only middle-aged woman looking for love.  At dinner last week a couple of the women (one from Barcelona and one from Ecuador) told us about their upcoming trip to Venice.  They were going to stop on the way at Padova.  The mission: pray to St. Anthony, the "missing things" saint, for their missing boyfriends to show up.  Well, I wanted in on that action, so they brought me back little statue to pray to for nine days.   He's not a masterpiece but he's mine.  The prayer has been a good thing to meditate on.
In a couple posts ago I wrote about the ass grabbing my friend warned me of.  Ive not seen it happen at all, and I would be shocked if I did.  It's not the vibe here.  Maybe in other parts but not in Florence.  There have been a couple of interesting things that happened with men – extremely close touchy things but they were done in an affectionate, sensual way.  I wish I could describe it better but I can't.  They were moves I could never imagine a Northern European or American man to have in him.  It was kinda cool.
Anyway, we shall see if my little loppy eyed St. Anthony has anything in store for me.  I will post if the miracle comes.
Meanwhile this week I'll be focusing on creating the future tours in Italy and on the art here.  I have yet to get to a museum!
A doppo!