About ten minutes after driving past George Clooney's house we arrived at Menaggio.  Menaggio is one of the several darling, charming villages that dot the coastline of Lake Como.  And yes, it is so lovely that George Clooney decided to buy a house there.  In fact, I heard he bought two houses there.  Our Italian friend who is a realtor in the area told us that he got so hassled by admirers and paparazzi that he had to buy the neighboring property as a buffer for his privacy.
Later on, as I was wandering the streets of our little village called Cernobbio, I was wondering what it must be like to be able to arrive at Lake Como and say, "I'll take that villa, and why not that one, too?"  The heights of wealth one can attain in this world are breathtaking. 
I was able to attain some gelato in the area.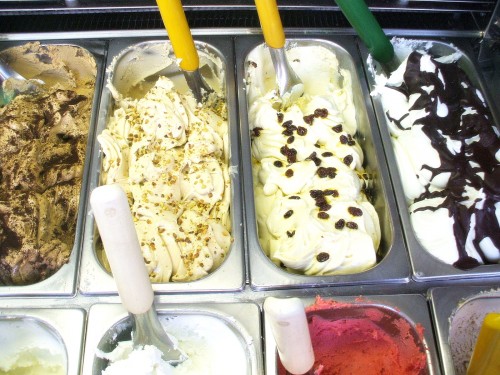 "I'll take that one, and that one," I said.
My friend, the realtor, taught me a little something about gelato.  I thought that all gelatos in gelaterias were somewhat equal, but they are not.  After I finished my kind of disappointing gelato she told me that it didn't look so good.  She showed me another gelateria in another village and I could see the fat content – looked more creamy and rich than at my place.  Buyer beware of creaminess aspect!
Back to our little village, Cernobbio.  I come with a recommendation for a hotel.  We stayed at Hotel Miralgo.  Right on the water, clean as can be, cute lobby with old fashioned bar, and balconies overlooking the lake.  For an extra 20€ we were guranteed a balcony.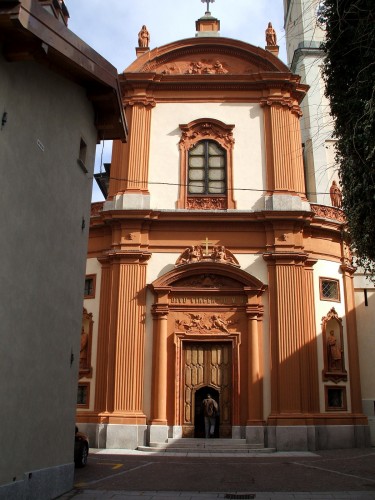 This is the church right next to us.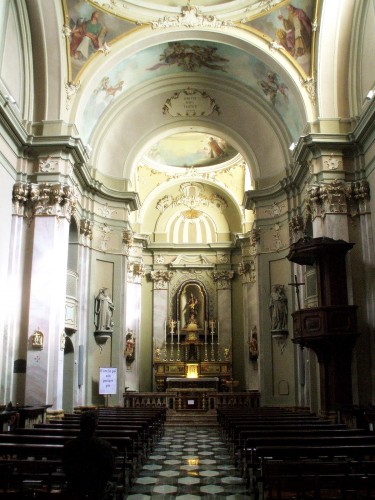 Here is more of Cernobbio.  This wonderful wall shows a map of Lake Como (which is in the form of a "Y"), and lists the distances, hotels and pizzarias in the region. Cute, right?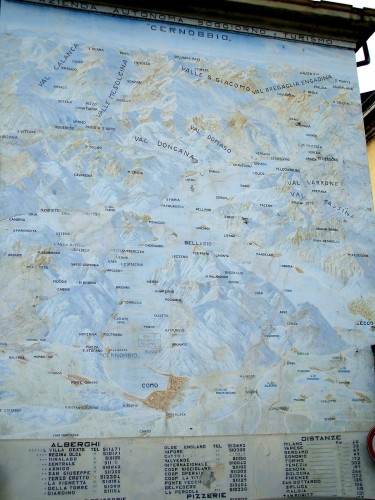 More cute: Cernobbio is a smallish village and in the evening it is so lovely.  You wander around the narrow and beautiful walk streets and it seems like around every corner there is a tiny little restaurant glowing from within, really beckoning you to come in and have a meal you will always remember.  
This is the famous lake.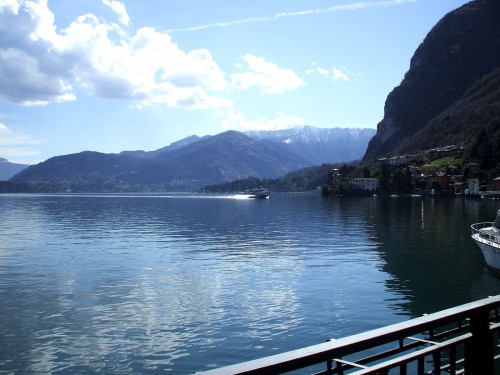 The lake is very beautiful, of course.  What with George Clooney living there and all, it's quite the toney place to be.  To do it the swankiest best, rent a Riva and jet from village to village in your glamorous craft.
This is Bellaggio.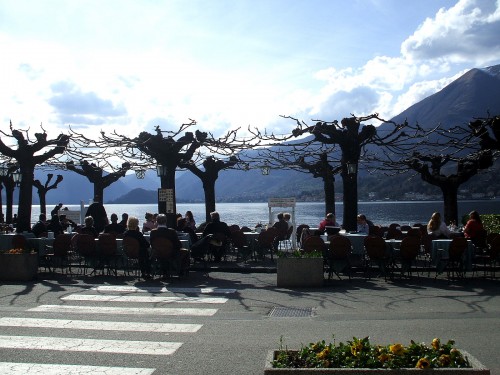 We actually took the ferry to Bellaggio.  Bellagio is where I got the dreaded gelato.  I did find an antique shop!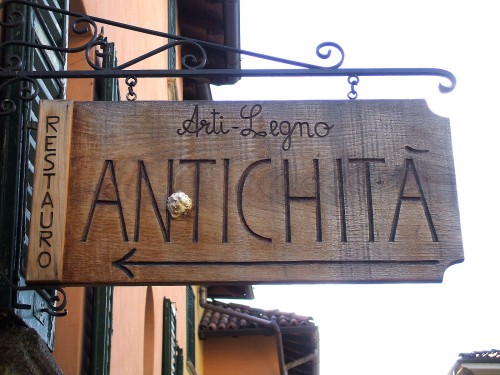 Nice guy who restores things.  He had a map of the world with lots of pins stuck in the US.  The pins represented shipping destinations for sold items to his customers.  By the way, there are lots of tourists at Lake Como, and we weren't even in tourist season yet.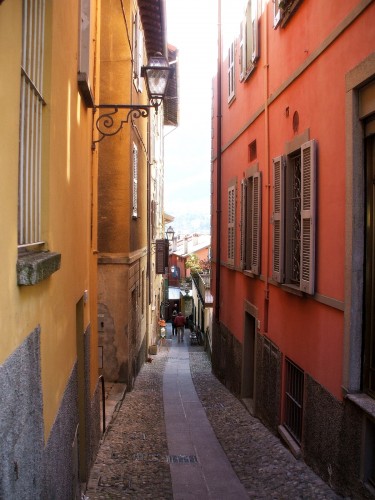 Here is more of Bellagio.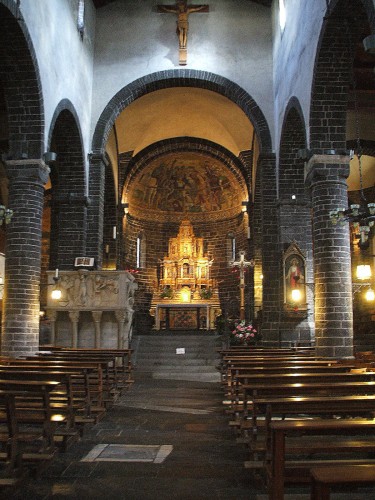 Another beautiful church.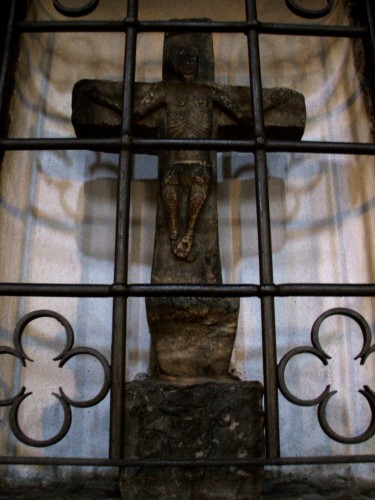 This is really old – I believe it is 4th century.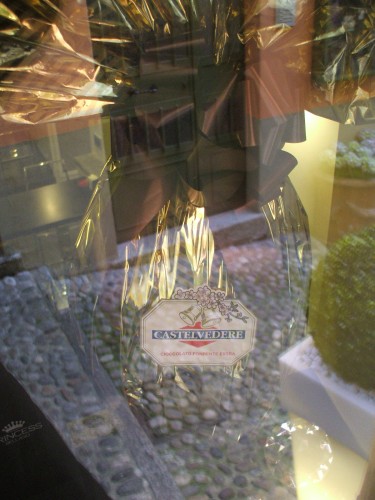 At Easter time, Italy has its bakeries and candy shop windows filled with giant chocolate eggs that are beautifully wrapped.  The chocolate egg is competing with the glare from the window, so I hope you can make it out.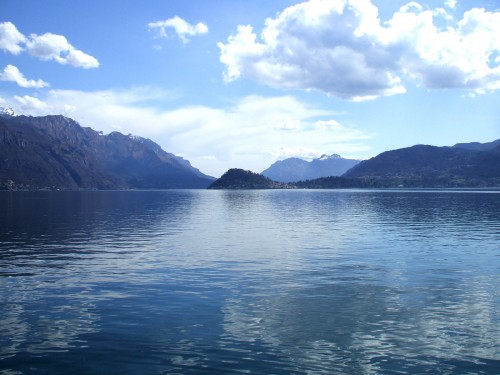 More lake.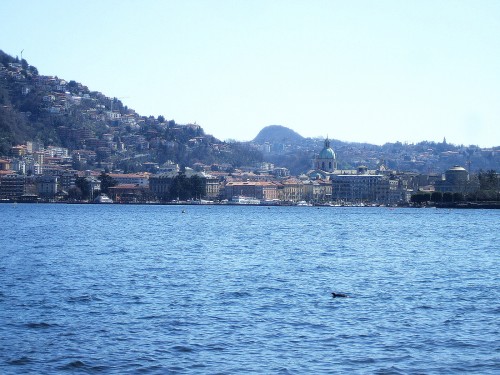 On Sunday morning we went to Como, the city at the base of the lake (pictured above).  We visited a Rubens exhibit housed in the former home of a fabulously wealthy local family.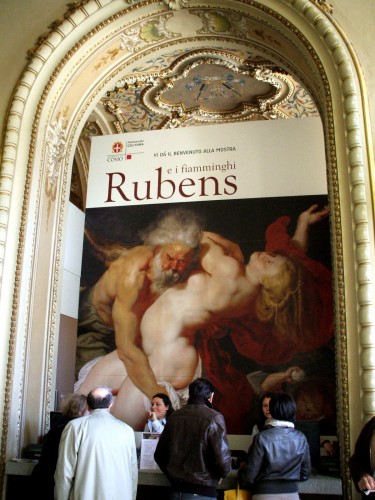 There is a lot of wealth and power in Lake Como.  Lots of international summits, imposing villas and a history of visits from the most powerful, rich and famous visitors.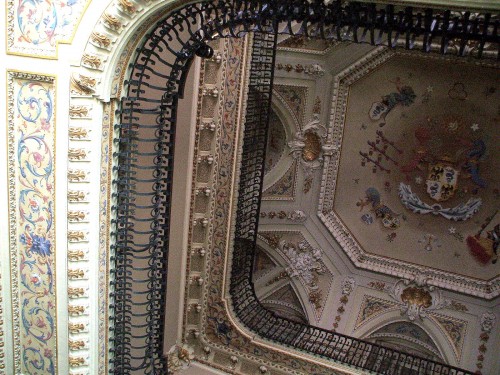 The entry hall.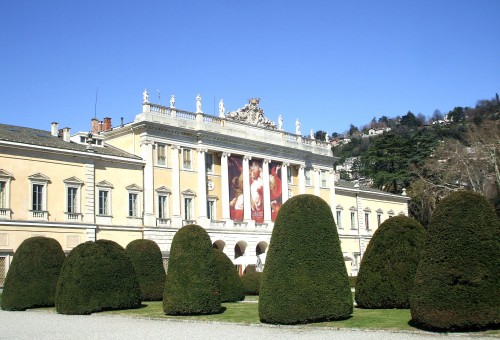 The outside.  Again, the phrase "heights of wealth" came to mind.
A word of advice.  I have heard that Lake Como is a flower paradise. If you can, go in May, apparently you will be taken away by the floral beauty of your surrounds.
That is it, my darlings.  I hope you enjoyed the romp around the lake.  Remember about the gelato!