After a truly awesome spring season in Provence (two vintage tours and a wine tour based in a private villa) – sorry no time to post this spring! – I am tickled pink to be announcing a new tour offering.  It's called Village Life and it will be "headquartered" in the most swoon-worthy, fairy tale location and with a hostess who is, I really think, magic. I hope you consider being part of this small group of women this fall.  It's going to be fantastic!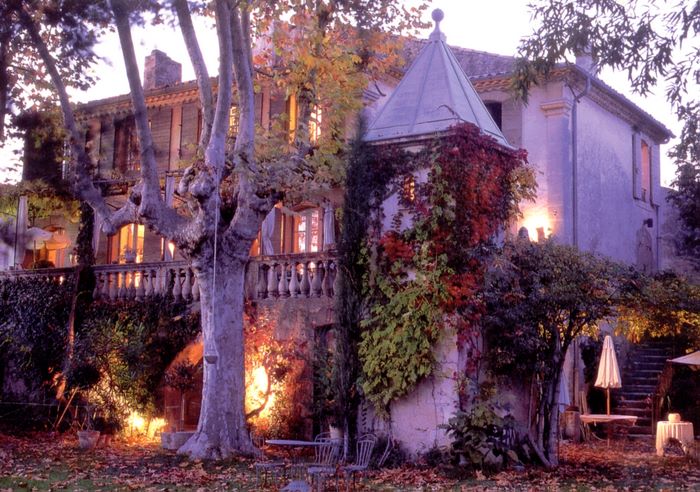 This is where we'll be based.  It's a Country French vintage dream come true.  A converted mansion dripping with elegance and French charm.  Plus this is the real deal.
There is nothing contrived about this – it's purely, authentically a gorgeous village house that became a B&B 30 years ago when most French people didnt know what a B&B was.  (Probably most Americans didn't, either.  Imagine that.)  It is still totally run by the proprietress, Bernadette.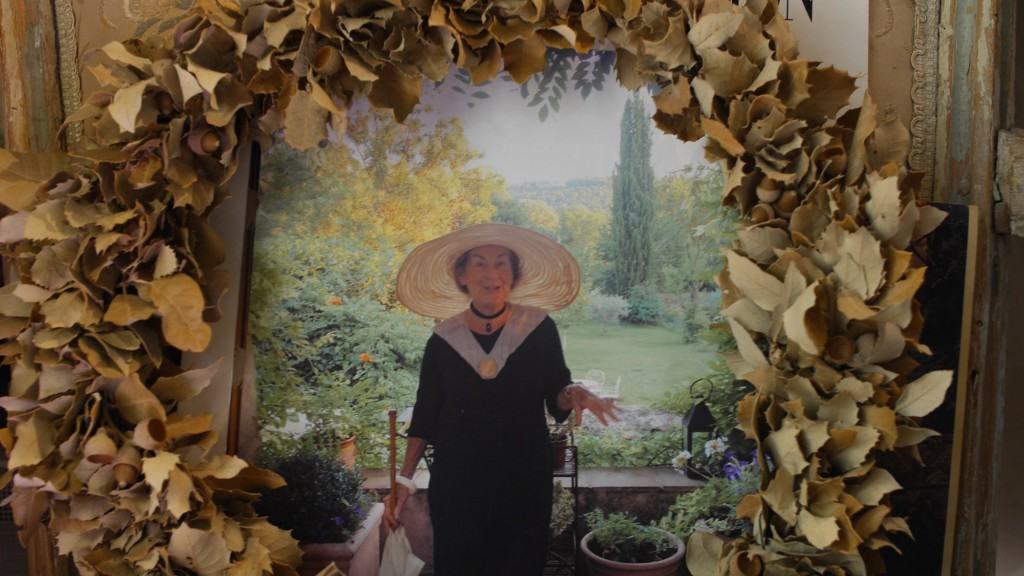 This is Bernadette.  I cannot recall ever meeting such an intriguing, delightful person.  She inspires me to be someone with that much vivacity, humor and groundedness at my age now. What a dream it would be to have that when I'll be her age.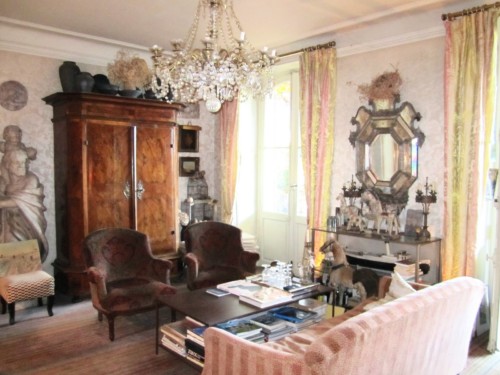 This is the living room of the place we'll be staying.  Every nook and cranny of this very old house is fascinating and has such a hold on your focus it's hard to leave each room before it's been thoroughly "communed with."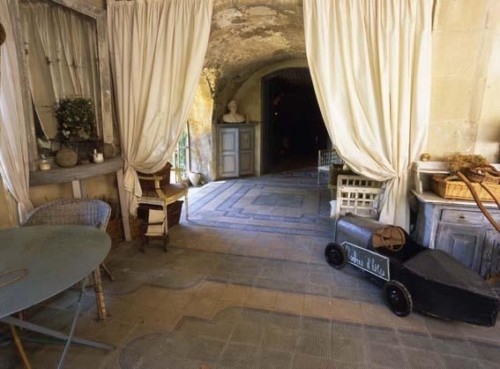 The party room above where decades' worth of weekly parties have been held.  To the right is the terrace where we breakfast if it's warm enough out.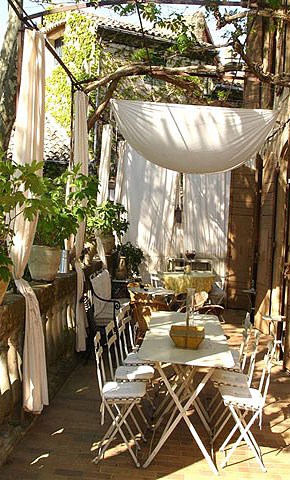 I haven't even mentioned the fabulous village of Lourmarin where the villa is located.  It is one of the most beautiful villages in France, and therefore, on the planet earth.  Lourmarin has a castle (which can and will be visited), a bakery, a cafe, a lively weekly outdoor market and all that life needs to sustain itself.  Plus it's one of the most happening places around.  It constantly has performances, concerts, art events, literary happenings, antique markets.  You name it.  Plus  lovely shops for ladies and lots of great restaurants, all at a stone's throw.  It's an animated place that knows how to keep heritage, locals happy and visitors amazed.
This tour will be devoted to village life.  We will be based in a village, explore surrounding villages and take part in local activities.  There will be vintage shopping, dining and wining, a cooking class and some pretty neat things to do that you probably have fantasized doing yourself. You'll have to be in touch with me to find out what that is.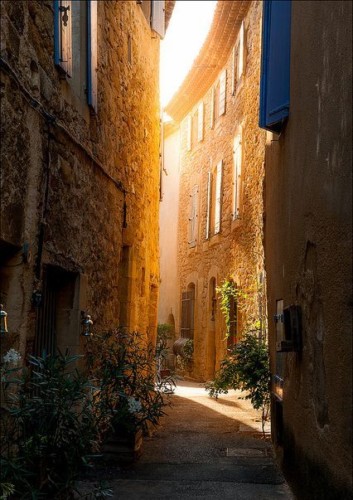 And here's a particularly juicy part of this village story: because this will be a maiden voyage, I'm heavily discounting it.  Additionally, airfares have been going down, and October fares are always more easy on the pocketbook.  You maybe could do this….be in touch to find out!
This is a very limited time offer.  Bernadette is only holding the rooms for this tour for a short while before she makes them available again to her regular clientele. So I need people to sign on quickly to assure this particular lodging.  Only the first five to sign up will be based here – the other two (it's a small group!) will be lodged at a charming place across the street.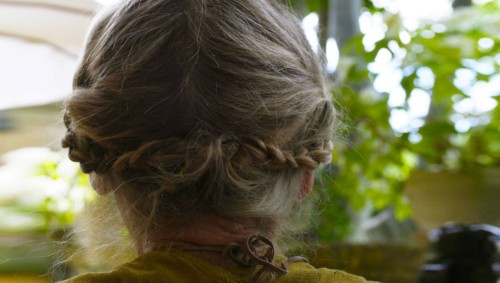 If you've ever dreamed of going to Provence, or if you've daydreamed of going back, seriously consider this.  It's going to be special.  I recently read a humorous post on Facebook about a fake obituary of an older lady who died with several hundred frozen bananas in her freezer. She saved her bananas for the day she'd make banana bread for her family.  She never got around to it.  It's said we will regret what we didnt do in life, not what we did.  This is going to be special and if this strikes a chord, at least be in touch and look over the plans.  I'll be happy to hear from you.
xo,
Jill