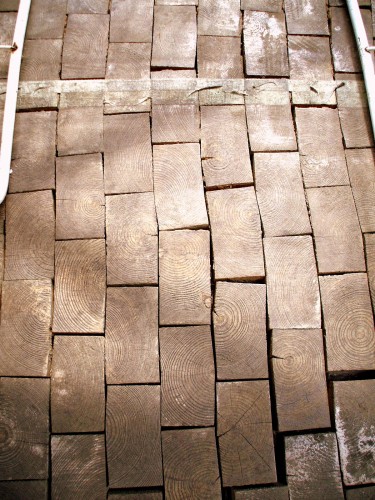 These beautiful wood block bricks are in Marché Dauphine.  They lead us to an amazing fabric shop that I know would have some of you drooling.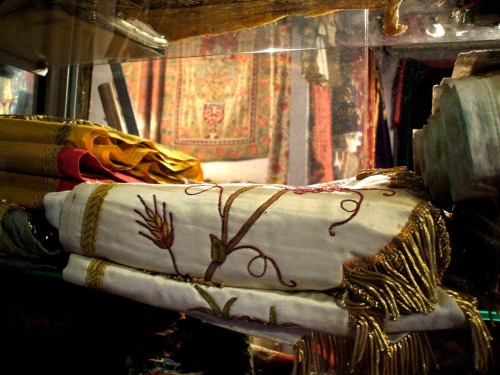 Not the best light, as this is a shop totally indoors, so the photos aren't ideal, but use your imagination to see how divine these antique textiles are.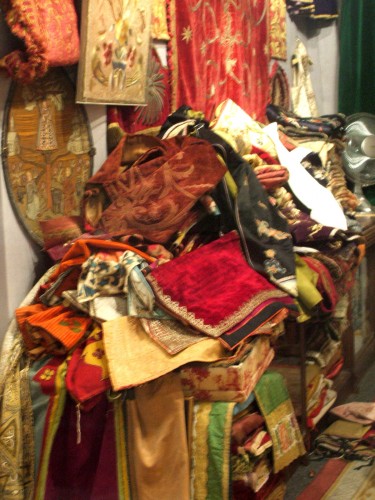 There were lots of neat shops in Dauphine, and things that were relatively affordable. I found a poster shop that sells the same vintage school posters that I do, and I will toot my own horn by saying that I'm offering pretty good deals in comaparison.  No photos though!  Not enough time as it was lunch time and we were all hungry.  Plus I was anxious to see the famous Chez Louisette, a restaurant frequented by stars throughout the years (since the 1930's), from Marlene Diectrich to Elizabeth Taylor to Sharon Stone.  My friend Soraya told me not to worry about finding it, you can always track it down by the music.
So back to Vernaison we went in search of our resto.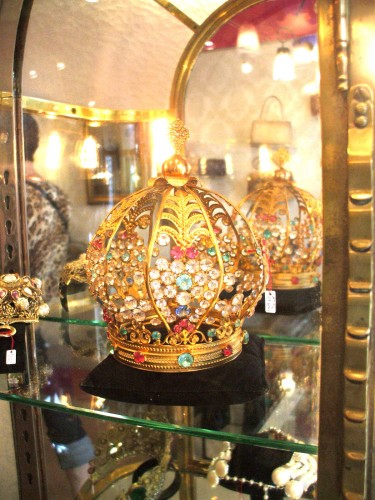 On the way we passed by some religious crowns.  By the way, I just found one in Provence and it's already on eBay here.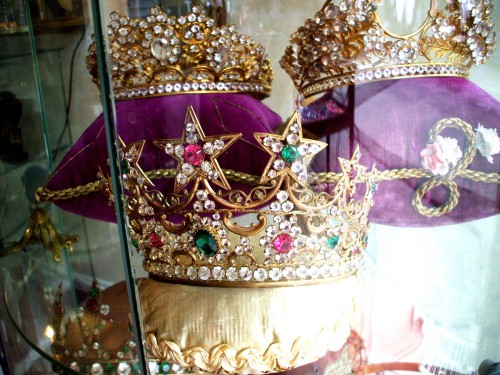 and then we found Chez Louisette.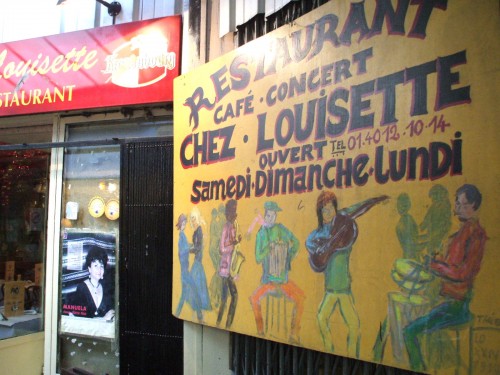 I loved this place – totally camp and corny.  Christmas garland everywhere.  Crazy décor.  Photos on the wall of some of the great actresses who have lunched here.  And very sweet down to earth people running the place.  Plus the food was good.  Nice filling plates to resource you for the afternoon ahead.
There was this lady singer, who had a lot of heart.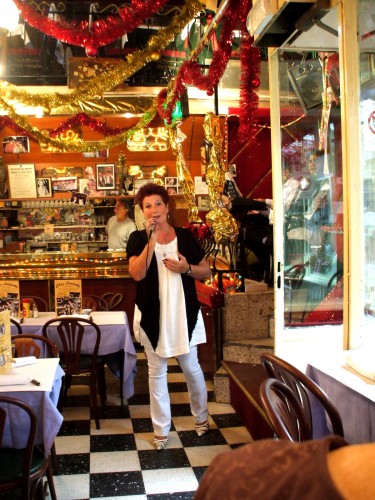 She sang sweet old Edith Piaf tunes and came around asking for a tip once we'd had some wine.  The woman has timing.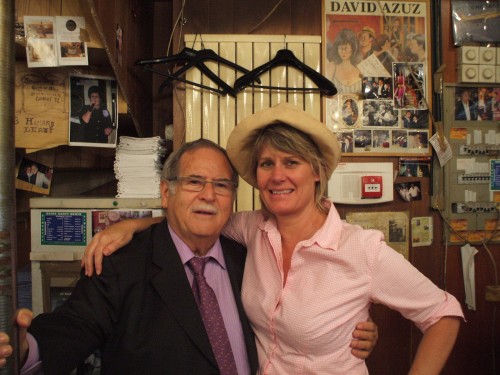 The very solicitous owner of the bar asked me to marry him.  Or maybe he just suggested it.  Here's a photo of us, super unflattering of me but use your imagination to see how lovely I really was.
The ladies and I finished out plates clean, emptied the bottle of Tavel rosé and we were off to the fancy markets of Paul Bert and Serpette.
Voilà tout for now.  The fourth and final post is coming soon.  A few fancy bits of old Paris next time.