So much to blog about, so little time!  The second vintage buying tour this month is now complete (it was last weekend) and it was really wonderful – will have to blog about that later, as now we are back in Paris from early September.
The French Flea Market at Saint Ouen is a sort of crafter's paradise.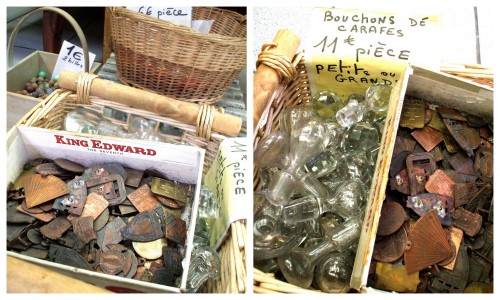 For those who love the small bits with a big history, one can spend hours and hours deep in meditation about what to do with the little objects that catch your eye.
We came upon this shop in Vernaison, which is a must for a crafter.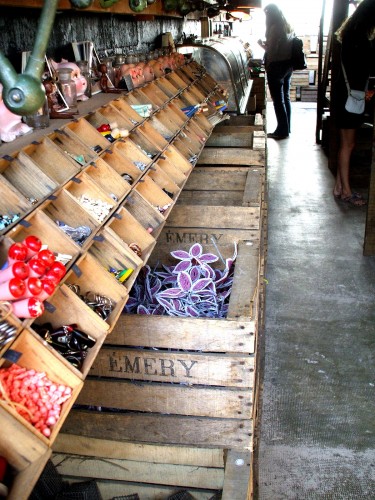 Rows of bins full of fun.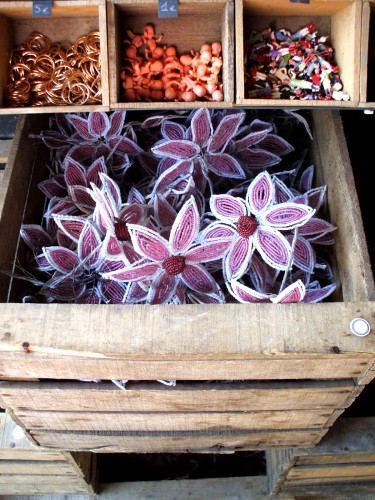 I know what I'd do with the beaded flowers (wrap them onto a light fixture, my specialty) but I don't know what to do with these old billiard balls.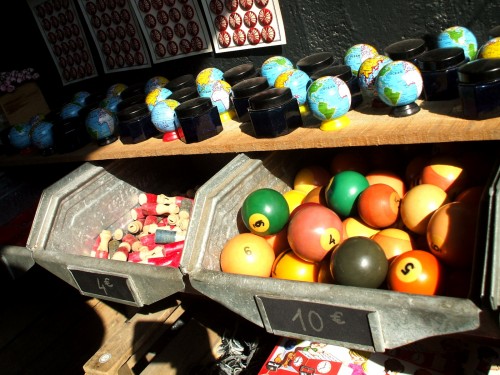 This is just a tease of a few fun things to be found at Saint Ouen.  I encourage you to make an outing there next time you jump the Atlantic.  If you want someone to bring you around, email me!  I will definitely make the trip up to Paris to visit the Puces again.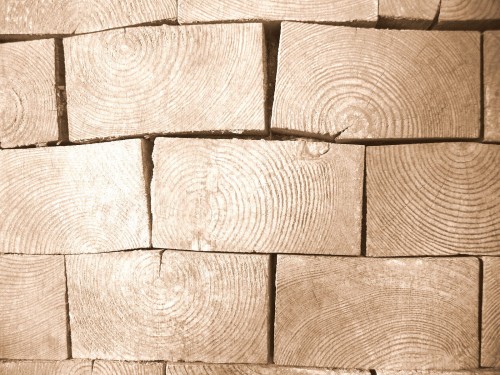 I was enthralled with these"bricks" made of wood placed loosely together in the pathway so that they wobble when you walk on them.  Aren't they gorgeous?  These were in another market, so more on them next time. 
Stay tuned, the blog posts will be appearing more frequently now that the tours are done!