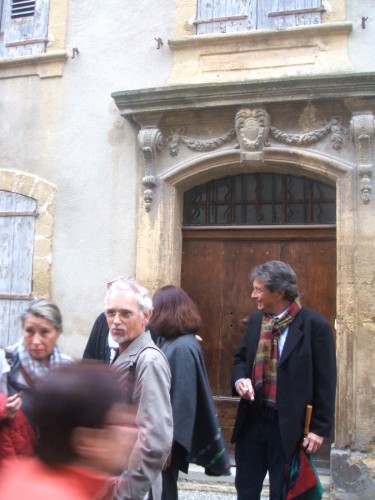 About the time Therese asked about shutters and exterior paint colors of Provence we went to an art opening that was held in the beautiful street of the beautiful village of Lourmarin.  I brought my trusty camera and the opening became the backdrop for my photographic mission.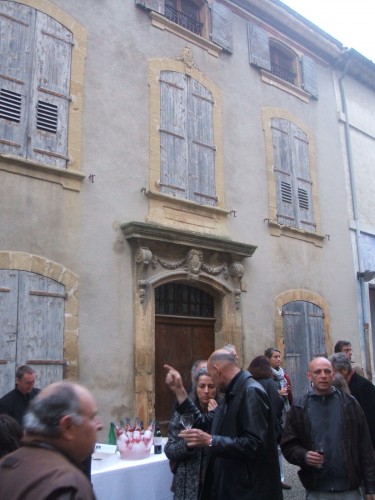 It was a lovely celebration of art, drinking a nice little wine from a neighboring village, and Pascal's brut rosé called Mademoiselle Rose,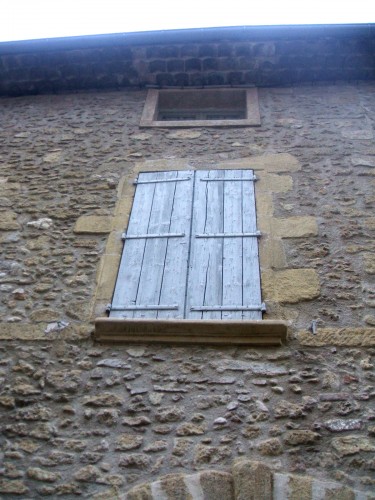 and of course, underneath the beautiful shutters of Lourmarin.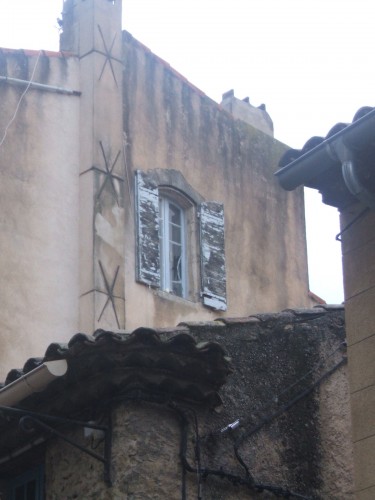 Neglected yet still nice to look at light blue shutters.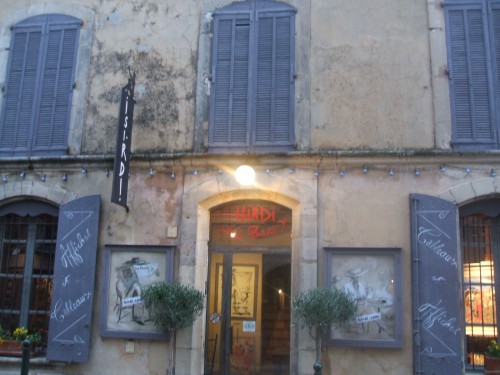 Superb deep Paris gray on the shutters at a galerie down the street.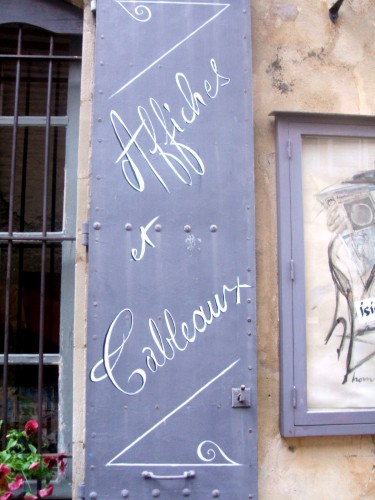 Close-up.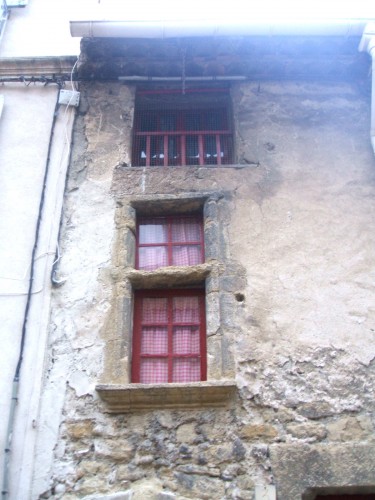 These gingham curtains matched to the window pane make a fantastic impact.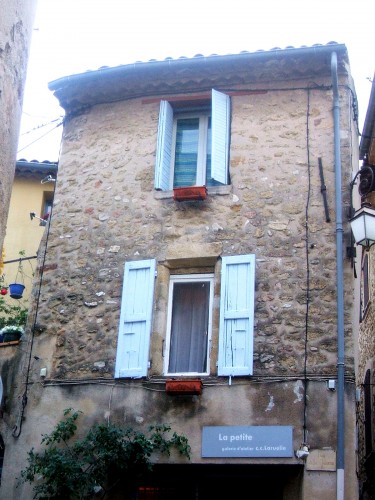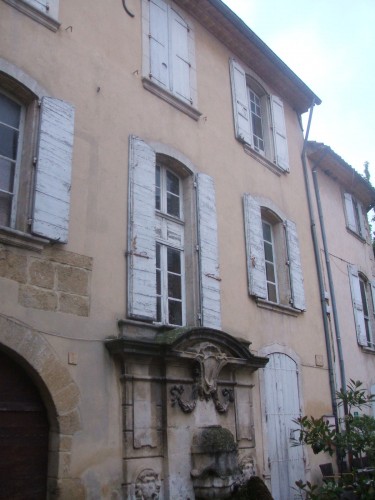 This distressed white looks great against a light façade.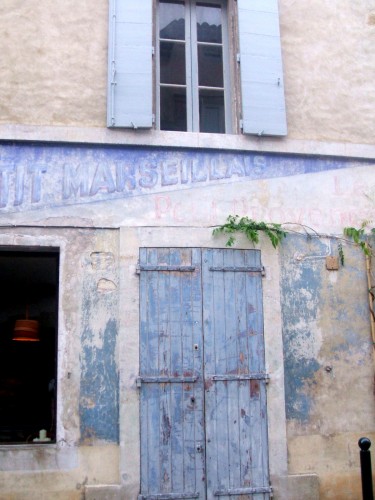 Back to the party: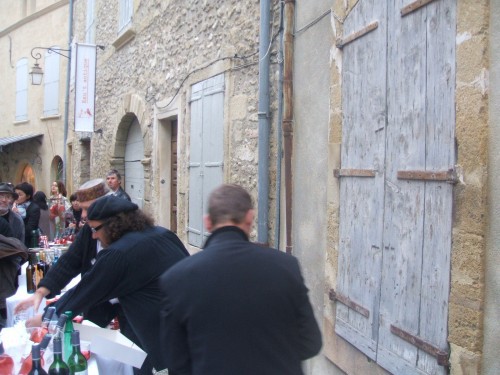 Shutters au naturel.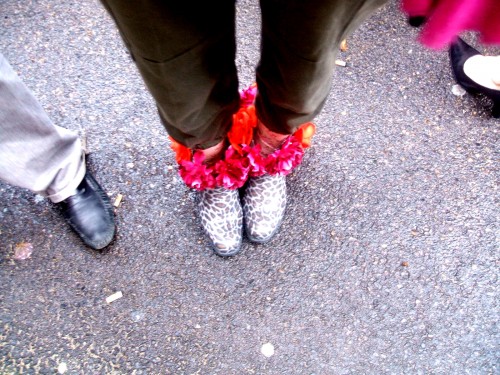 And one of the hostesses' and my friend Virginie's leopard and plastic flower boots need to be included in this reportage.
Thanks, again, Therese, for the inspiration!  Hope you got some back.